ORNAMENTAL FENCE INSTALLATION IN ST. LOUIS
Ornamental Fences — Where Beauty & Functionality Meet
Want an ornamental fence for your home? Need a new fence to accommodate a family pet? Considering a new fence design to protect the integrity of your commercial building? We can help with all these issues! Give your property a distinctive appeal with our ornamental fence solutions in St. Louis.
Our ornamental fence options can give your property the elegant flair that you have been dreaming about. Our comprehensive product selection allows you to choose between various heights, colors, materials, or styles to suit all your fence requirements within your budget and deadline!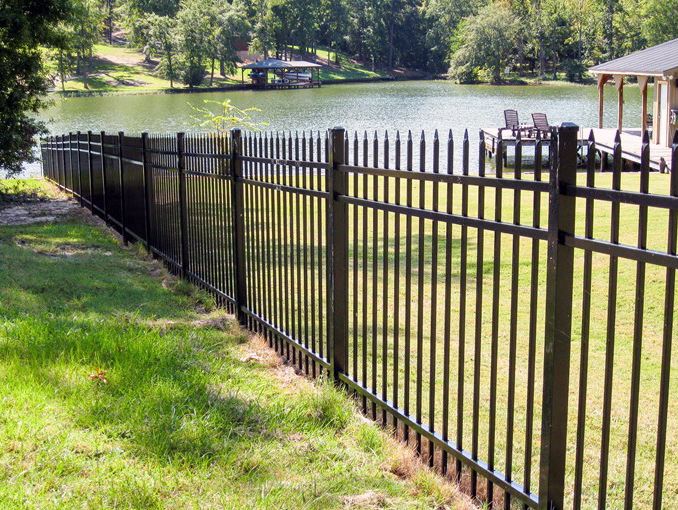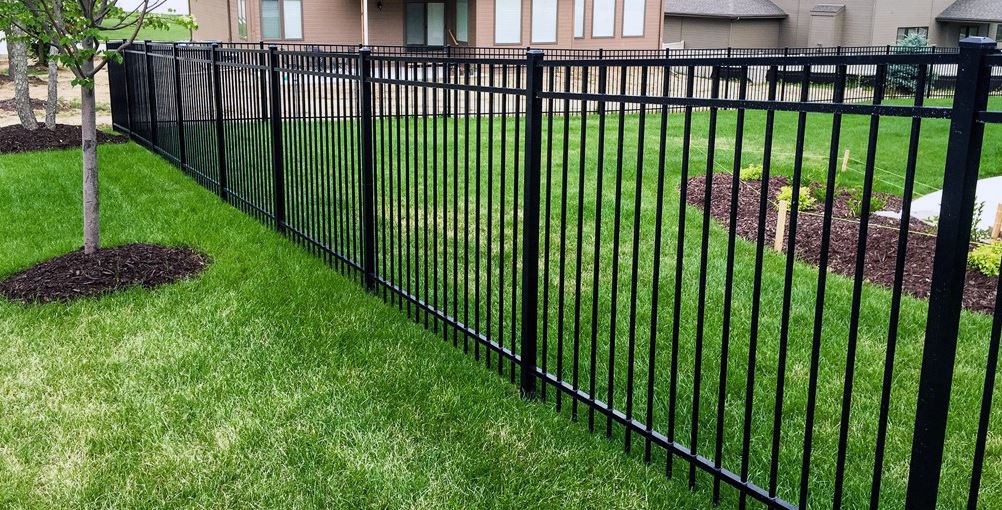 If you are in the market for a fence system that offers beauty, privacy, and security, call (636) 669-1608 or send us a message to request a quote.
Benefits of Ornamental Fencing
STL Fenceworks strives to offer solutions that are budget-conscious, but also practical. Ornamental fencing comes in a variety of styles and designs with different types of metal fencing options that suit tighter budgets, such as aluminum, which is often lightweight and quick to install. Our St. Louis ornamental fence installation team can go over the many different options and weigh the pros and cons of each project.
We are proud to offer the following:
Unique rail designs
Installation or removals
Residential fence applications
Commercial fence applications
Industrial fence applications
Durable steel applications
Aluminum decorative metal fence systems
Maintenance-free coatings
High-security fencing
Available Styles

Classic

Majestic

Genesis

Conqueror

Warrior

Crescent

Monarch
Ornamental fencing is known for its stylishness, elegance, and practicality. Metal fencing also offers more security and privacy to property owners. The technology for producing ornamental fencing has improved tremendously over the years. This includes the addition of high-strength and protective coating, which is one of the elements that makes ornamental fencing maintenance-free. You can install ornamental fencing to seal off your yard, pool area, front patio, and other areas around your home.
If you have a project or would like to learn more about your fencing options, we can customize a solution based on your individual needs.
YOUR SATISFACTION IS OUR PASSION.™
Is Ornamental Fencing the Perfect Solution for You?
Although many of us dream of the classic white picket fence, that style may not necessarily suit our tastes or our needs. Ornamental fences are made of metal materials, such as steel, aluminum, and wrought iron. These fences give a classic and sophisticated appeal and are also affordable, as they require little to no maintenance over the long term.
Why We Should Be Your First Choice
STL Fenceworks has been serving the needs of customers in St. Louis and the nearby areas since 1971. We are rated A+ by the Better Business Bureau. We stand by our 100% customer satisfaction guarantee, and we will not charge you anything unless you are entirely satisfied with the product and service we have provided to you.
PORTFOLIO
We Can Help Build Your Perfect Outdoor Space

TURN TO THE PROS
Your Satisfaction Is Our Passion™
Our crews are well trained in their distinct fields to be the best installers in the area.

Our focus is delivering quality work at a reasonable cost.

We maintain an A+ rating from the BBB.

We've served our customers since 1971 with American craftsmen & top-quality American made products.